Acquire A Strong Foundation of Language Awareness & Literacy Skills from Young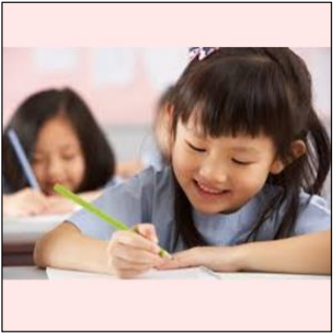 Acquire A Strong Foundation of Language Awareness & Literacy Skills from Young
WHY EARLY LITERACY SKILLS?
Acquire a strong foundation of Language Awareness and Literacy Skill from young –
statistically proven to set the stage for later School Success.


Improve speech and cognitive skills and builds memory.
Defined as those which begin to develop in the preschool years – include Alphabet Knowledge, Letter Writing, Phonological Awareness, and Oral Language.

As published in the American Educator, children who miss out on early reading practice opportunities remain poor readers and have difficulty attaining average levels of reading fluency in primary school.

Extensive research shows that Early Reading derives the following benefits for young children:


Improves speech and cognitive skills
Builds motivation, curiosity and memory
Helps to develop a love of learning
Develops a positive association with books
Early vocabulary has been linked to later reading comprehension skills
Strengthens the bond between parent and child
Promotes children's understanding of the world
Enhances children's social skills
Provides coping strategies during times of stress/tragedy
Offers children an opportunity to practice listening
Enhances concentration, attention span, and discipline, strengths which serve
preschoolers well for entering primary level.
Designed for Superheroes (aged 4-6 years old)
Partial Montessori Approach + Hand-on Activities
Beginner, Intermediate & Advanced level
THE ROADMAP TO ACHIEVEMENT
SUPERREADERS ENGAGEMENT TOOLS
Use of LMA (Large Moveable Alphabets), SMA (Small Moveable Alphabets), multisensorial materials and hands-on activities to induce interest and learn through
play
Show and Tell Super Achievers Class